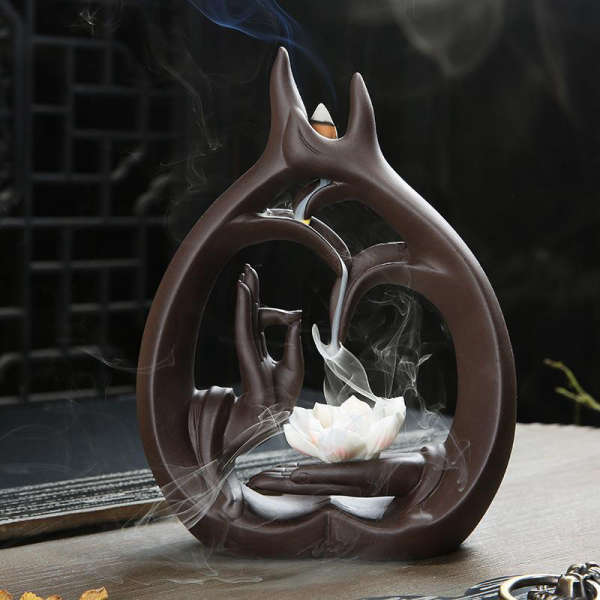 Buddha Incense Holder
Hand of the Teacher Buddha
Livraison Offerte
Incense burner with the effigy of the hand of the Teacher Buddha above a Lotus Flower or a Buddhist Jar.

Particularly aesthetic, it can be used both with reflux incense cones and incense sticks.
• H: 22cm - L: 16cm
• High quality ceramic
• Standard Delivery FREE
Quote from the Buddha: "

Strength is the weapon of those who are wrong.

"