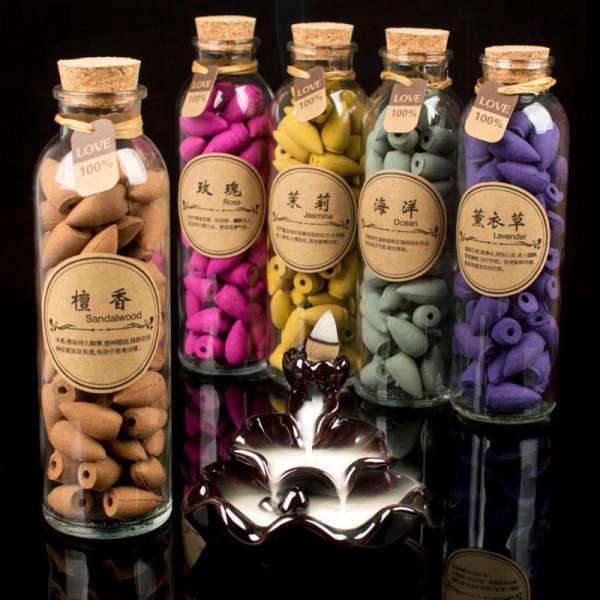 Black Flow Incense Cones Glass Bottle (58Pcs)
Livraison Offerte
Glass incense bottle containing 58 "Black Flow" incense cones of different scents.
The "Black Flow" discharge cones let smoke escape from the bottom to create a cascading effect.
58 pieces
Glass bottle
13 flavors
Organic and environmentally friendly incense
FREE STANDARD DELIVERY
Quote from the Buddha: " Do not give in to non-attention, do not let yourself be absorbed by the pleasures of the senses. to absorbed in his meditative concentration, discovers immense happiness. "