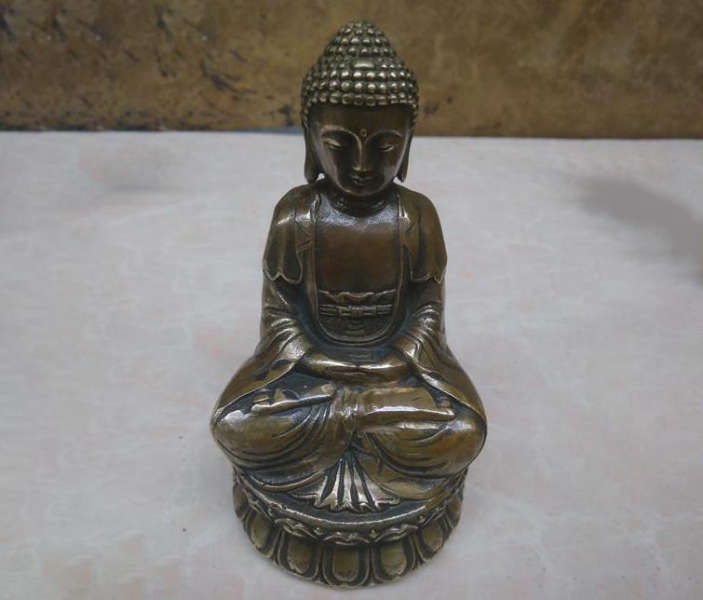 Shakyamuni Buddha Statue - Lotus Position
Livraison Offerte
Statuette of the historical Buddha
Shakyamuni in meditation position made by hand in copper.
Shakyamuni, named after Siddhartha Gautama, is the historical founder of Buddhism who lived in the 6th century BC. J.C.
Materials: Copper

Dimensions: H 11cm, W 6cm, P 6cm

Standard delivery FREE
Quote from the Buddha: "

He who seeks his happiness must tear from himself the arrow of his lamentations, of his complaints, of his sorrows.

"
.