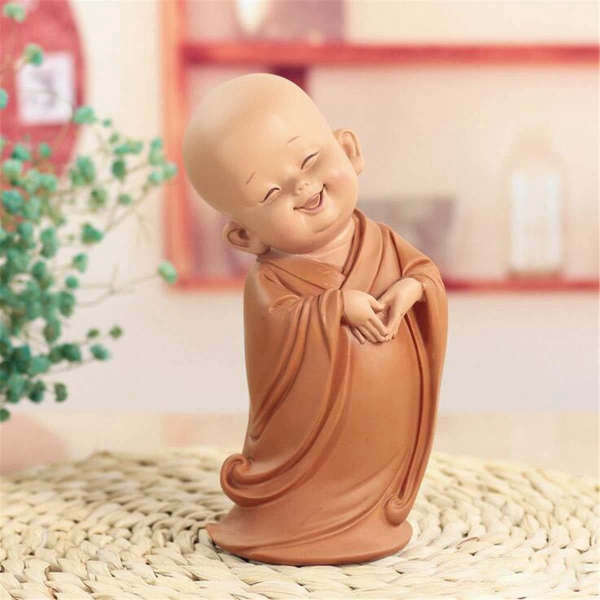 Buddha Statue
Colorful Buddhist Monk
Livraison Offerte
Colorful hand carved Buddhist monk statue. With incredible manufacturing quality, these little Buddhist monks will undoubtedly bring lightness and serenity to your interior.


• Materials: Superior resin
• Standing Dimensions: H 16.5cm, W 9.5cm, D 7cm
• Sitting dimensions: H 10.5cm, W 8.5cm, D 6.5cm
• Standard delivery FREE
Quote from the Buddha: "All happiness in this world comes from openness to others; all suffering comes from being locked into oneself."
.