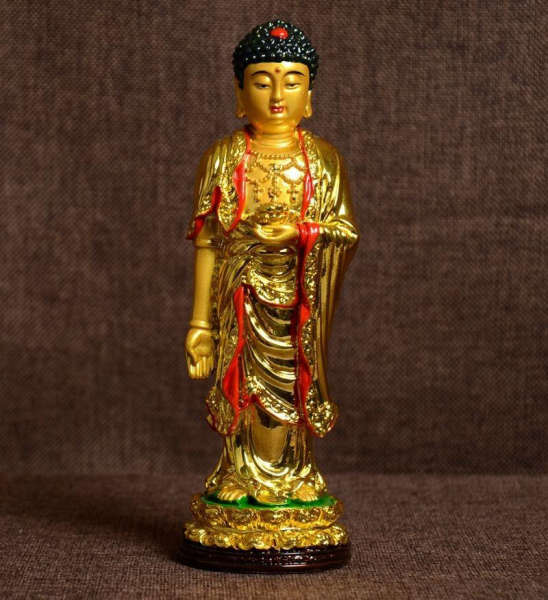 Shakyamuni Buddha statue
standing OR
Livraison Offerte
Statuette of the Buddha
historical Shakyamuni in meditation position made by hand in resin.
Shakyamuni, named after Siddhartha Gautama, is the historical founder of Buddhism who lived in the 6th century BC. J.C.
Materials: Resin

Dimensions: H 19.8cm, W 6.2cm, D 6.2cm

Hand carved

Standard delivery FREE
Quote from the Buddha: "

No matter how many holy words you read or speak, what good will they do you if your actions do not conform to them?

"
.