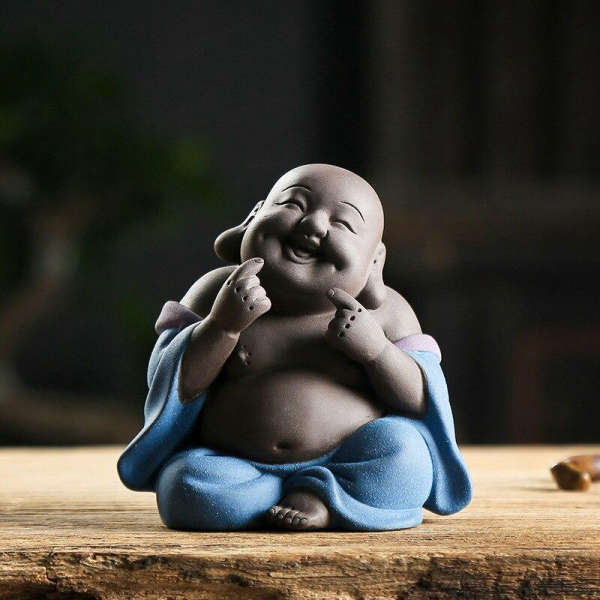 Laughing Buddha statue in Purple or Blue
Livraison Offerte
Statue of the laughing Buddha
hand-carved enamelled ceramic. Represented with his big smile and his big belly, it is an infallible lucky charm.

The laughing Buddha represents the joy of life and wealth.
Materials: Enamelled ceramic

Hand carved

Dimensions: H 10cm, W 10cm, P 6cm

Standard delivery FREE
Quote from the Buddha: "

Cultivating love helps every soul in the universe.

"
.