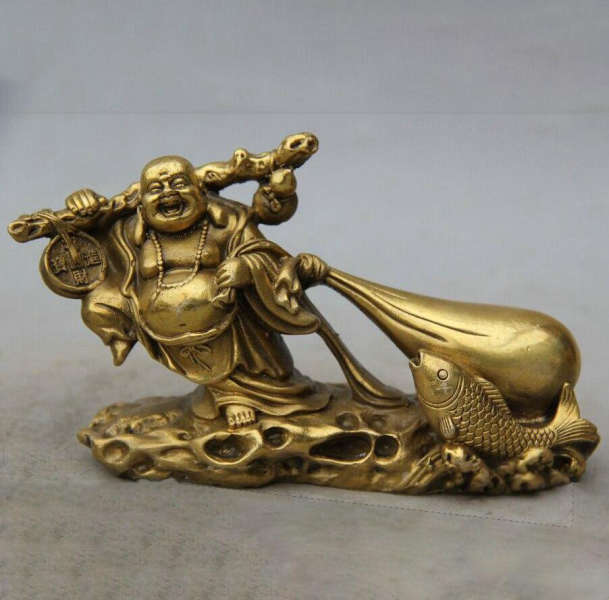 Laughing Buddha statue in gilded brass
Livraison Offerte
Statue of the Buddha
laughter represented pulling an enormous sack of food above a stream of water.

The laughing Buddha takes on its full meaning here because it represents wealth and the joy of living.
Materials: Brass

Weight: 1.3KG

Dimensions: H 9cm, W 14cm, D 4.5cm

Standard delivery FREE
Quote from the Buddha: "

Cultivating love helps every soul in the universe.

"
.