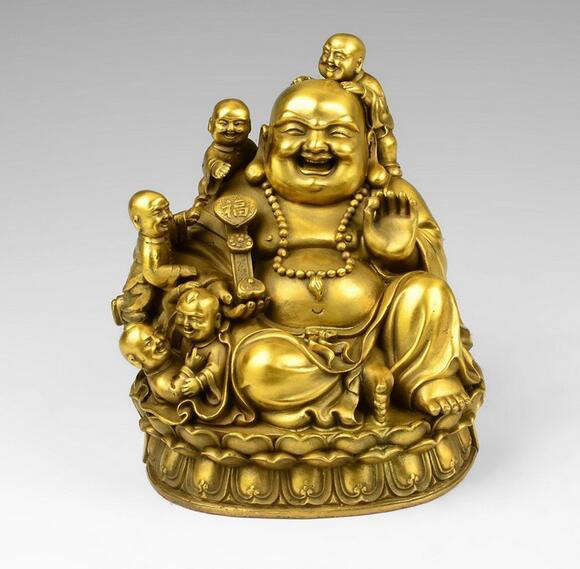 Laughing Buddha statue with 5 children
Livraison Offerte
Statue of the Buddha
laughing with 5 children made in brass to guarantee a brilliant color over time.

When the laughing Buddha is shown surrounded by five children, he symbolizes fertility. It is also said that the laughing Buddha with 5 children is an unparalleled good luck charm and that he grants the wishes of the family.
Materials: Brass

Weight: 1.3KG

Dimensions: H 14cm, W 13cm, P 8cm

Standard delivery FREE
Quote from the Buddha: "

Cultivating love helps every soul in the universe.

"
.