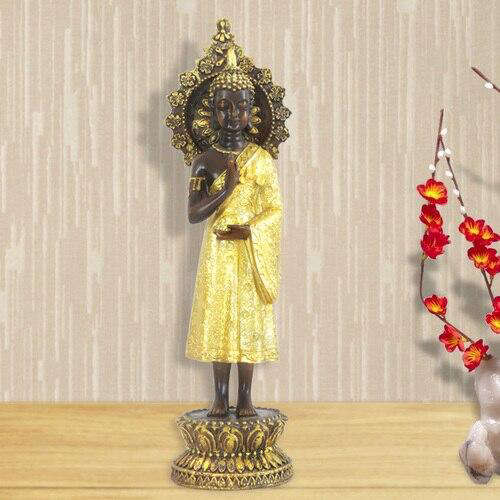 Guanyin Buddha Statue
Abhaya Mudra
Livraison Offerte
Statue of Bodhisattva Guanyin depicted standing performing Mudra Abhaya.
This hand gesture performed by Bodhisattva Guanyin represents bravery.
Materials: Resin

Dimensions: H 20.4cm, W 7cm, P 5.5cm

Hand carved

Standard delivery FREE
Quote from the Buddha: "

Do not blindly trust the words of others, even the Buddha. Observe what brings you personally contentment, lucidity and peace: this is your path.

"
.