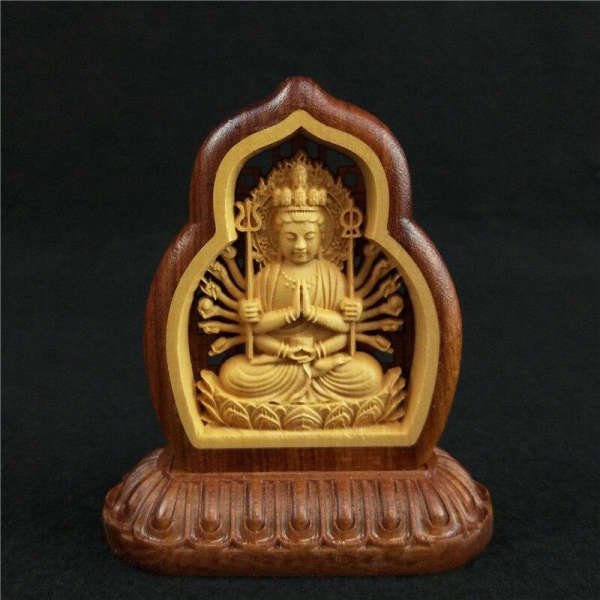 Buddha Statue
Double-sided Buddha Avalokiteshvara
Livraison Offerte
Natural wood statue with the effigy of Avalokiteshvara Buddha sitting on a lotus flower. Buddhists regard him as the one who protects men from natural disasters and blesses children.


This statue has the particularity of being sculpted on both sides so that it can be admired from all positions.
• Materials: Natural boxwood
• Dimensions: H 8cm, W 7cm, P 4cm
• Standard delivery FREE
Quote from the Buddha: "There are not many different truths in the world, for the truth is one and the same in all times and in all places."
.