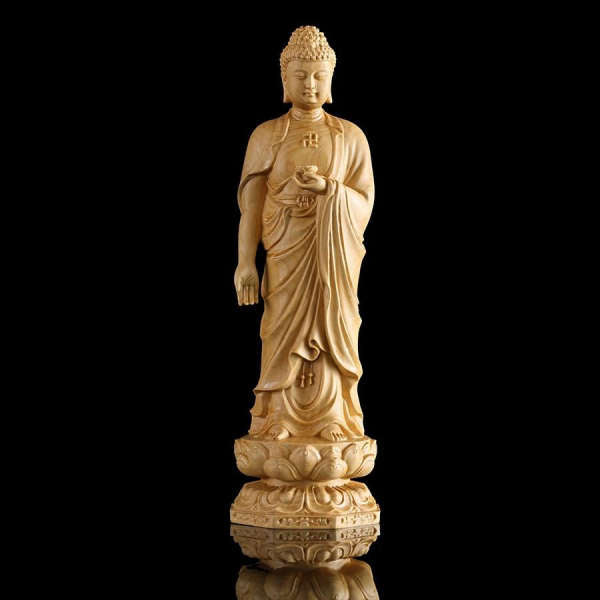 Standing wooden Buddha and Bodhisattva statue
Livraison Offerte
Statue of Buddha
and Bodhisattvas

in natural boxwood, handcrafted by hand.

Buddha Amitabha is the founder of Buddhism, Bodhisattva Avalokiteśvara is "the lord who observes from above" and Bodhisattva Mahāsthāmaprāpta is the one who helps Buddha to welcome all those who qualify for entry into Nirvana .
Materials: Natural boxwood

Dimensions: H 20 or 25cm, W 6cm, P 3.5 or 5.5cm

Standard delivery FREE
Quote from the Buddha: "

If you light a lamp for someone else, it will brighten your way too.

"
.