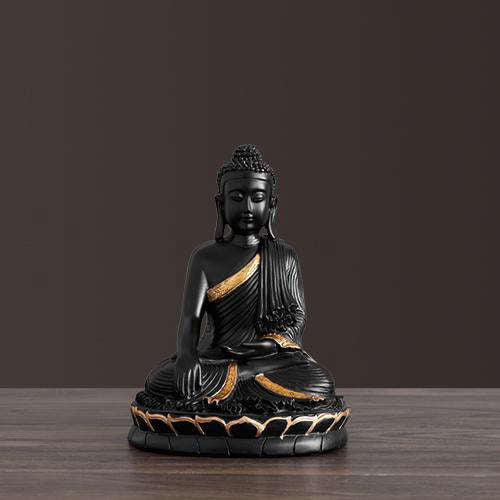 Buddha Statue
Call of the Earth Black and Gold
Livraison Offerte
Statues bearing the likeness of the Buddha of the call to earth seated on a lotus flower carved in eco-responsible resin painted in black and gold.
This posture testifies to when the Buddha reached enlightenment.
Materials: Eco-responsible resin

Carved and hand painted

Standard delivery FREE
Quote from the Buddha: "

One should never blame the belief of others, this is how one does not harm anyone. There are even circumstances where one should honor in others the belief that we do not share.

"
.