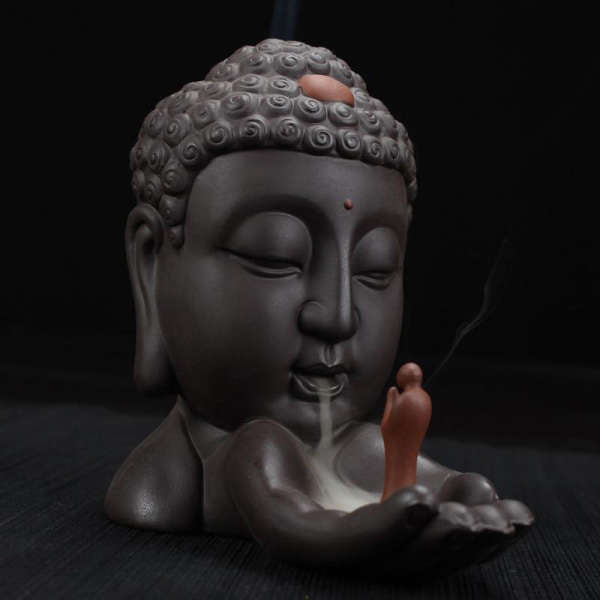 Buddha Incense Holder
Buddha Head
Livraison Offerte
Add a touch of Zen to your interior with our Buddha head incense holders.
Our Buddha head incense holders are differentiated by a system of incense cones combustion from below. The smoke then diffuses like a waterfall soothing to watch.
Our incense holders Buddha head of Buddha are made with the effigy of the face of the Buddha .
• 10 FREE incense cones
• H: 14.5cm - L: 14.5cm - D: 8cm
• Ceramic
• Standard Delivery FREE
Quote from the Buddha: "

As the serpent sheds its skin, we must constantly shed our past

."