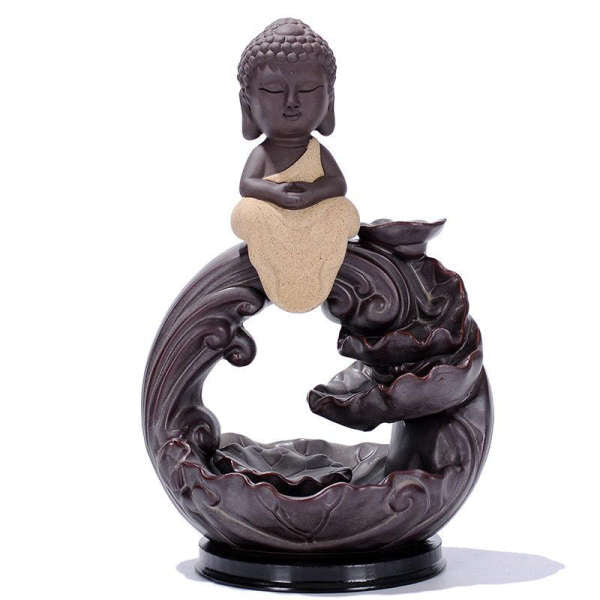 Buddha Incense Holder
Shakyamuni and Guanyin
Livraison Offerte
Incense burner with the effigy of the historical Buddha Shakyamuni, Bodhisattva Guanyin and a Buddhist monk sitting on a wave emerging from a water lily.
Letting the smoke escape from below, the "Black Flow" discharge cones create an intoxicating waterfall.
Dimensions: H - 18.2cm W - 12.3cm D - 7cm
Materials: Superior ceramic
Standard delivery FREE
Quote from the Buddha: "My action is my only good, my action is my heritage, my action is the matrix that gives birth to me, my action is my race, my action is my refuge."