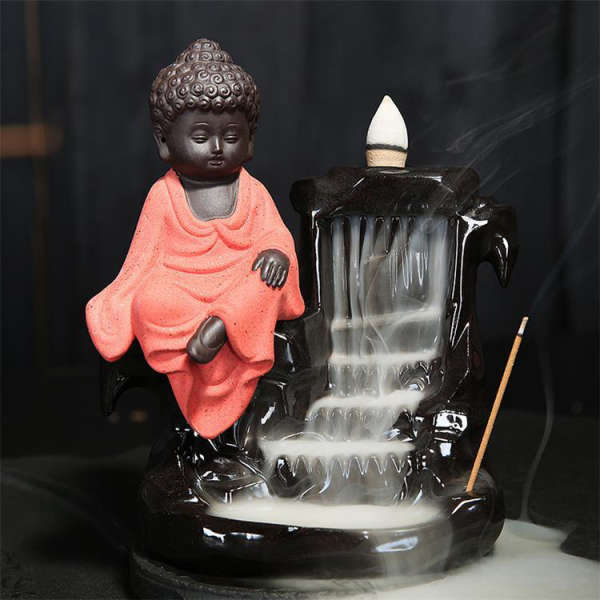 Buddha Incense Holder by Amitabha waterfall
Livraison Offerte
Handmade ceramic Amitabha Buddha incense burner.
Amitabha Buddha is the one who reigns over the Western Pure Land of Bliss.

Dimensions: H - 14.8cm W - 12.2cm D - 7cm
Materials: Superior ceramic
Standard delivery FREE
Quote from the Buddha: " All happiness in this world comes from openness to others; all suffering comes from being locked into oneself. "