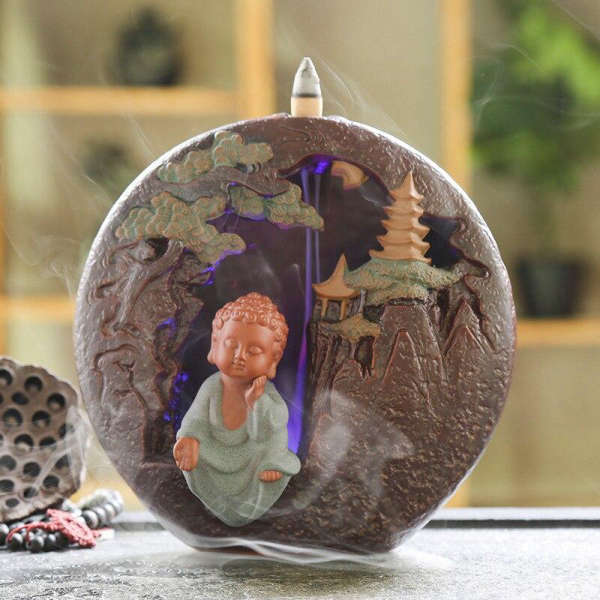 Buddha Incense Holder
Buddhist Temple LED
Livraison Offerte
Incense burner representing Buddhist monks in meditation in front of a temple.
Equipped with colored LEDs of the most beautiful effect, it will bring zen and serenity to your interior.
• H: 18cm - L: 18cm
• Superior quality ceramic
• FREE Standard Delivery
Quote from the Buddha: "

Whatever the difficulties of the past, you can always start from zero today

"