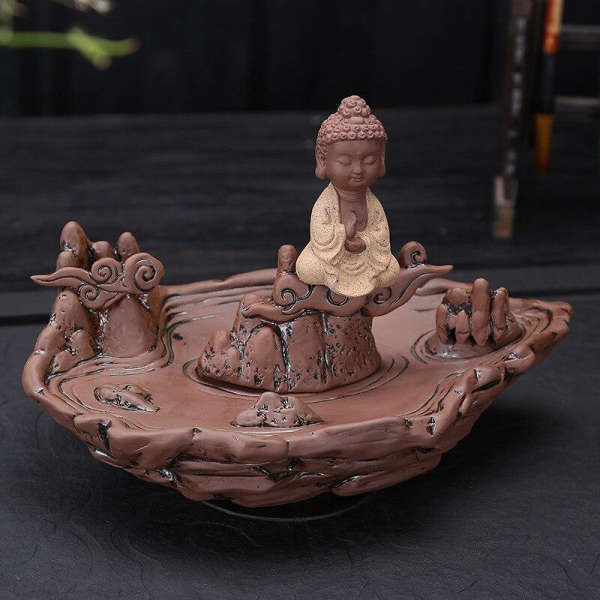 Buddha Incense Holder for meditation on the pond
Livraison Offerte
Large incense burner representing Shakyamuni Buddha in meditation over a pond of smoke.

This Buddha incense holder is very symbolic. It depicts Siddhārtha Gautama in full meditation while the pond is fogged up thanks to the discharge cone.
Dimensions: H - 16cm W - 25.5cm D - 15cm
Materials: Superior ceramic
Standard delivery FREE
10 FREE BLACK FLOW CONES6
Quote from the Buddha: " It is by desire that the world is bound. By the subjugation of desire it is released. "