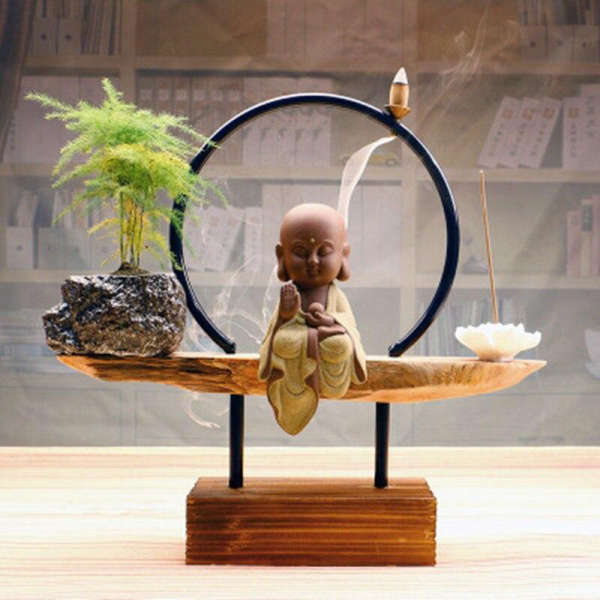 Buddha Incense Holder
Caricature Buddha Protector
Livraison Offerte
Incense burner representing the Protective Buddha seated in the sacred circle. His raised right hand symbolically represents a shield that will repel negative energies from your interior.
• H: 34cm - L: 36cm
• Superior quality ceramic
• FREE Standard Delivery
Quote from the Buddha: " Thought is difficult to contain, light, flowing wherever it pleases. Taming it is salutary; tamed it brings happiness. t1> "