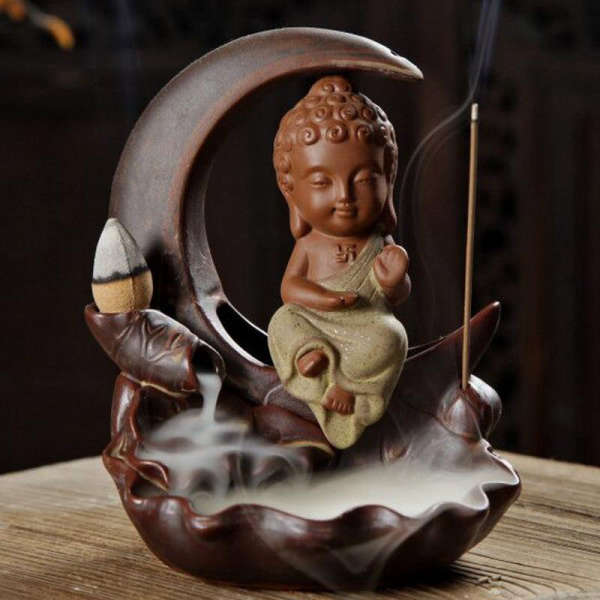 Buddha Incense Holder
Caricature Buddha of Protection
Livraison Offerte
Incense holder representing the protection Buddha in caricature. Unique design that creates a smoke effect that releases from the bottom like a relaxing and bewitching waterfall.
• 20 FREE incense cones
• H: 14.5cm - L: 10.5cm
• High quality ceramic
• Standard Delivery FREE
Quote from the Buddha: "

My action is my only good, my action is my heritage, my action is the matrix that gives birth to me, my action is my race, my action is my refuge.

"