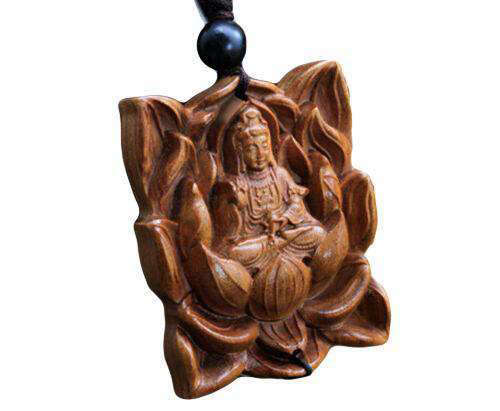 Lotus Guanyin Buddha Pendant in Wood
Livraison Offerte
Rosewood pendant necklace representing Bodhisattva Guanyin in meditation surrounded by a lotus flower. Sacred mantras are engraved on the back of the amulet.
Guanyin is the Bodhisattva who symbolizes compassion.

No Form of Discomfort on your skin

Hand-carved natural rosewood
Dimensions: 6.5x5cm

Careful details

Weight: 45g

FREE STANDARD DELIVERY
Quote from the Buddha:
"If you light a lamp for someone else, it will brighten your way too."