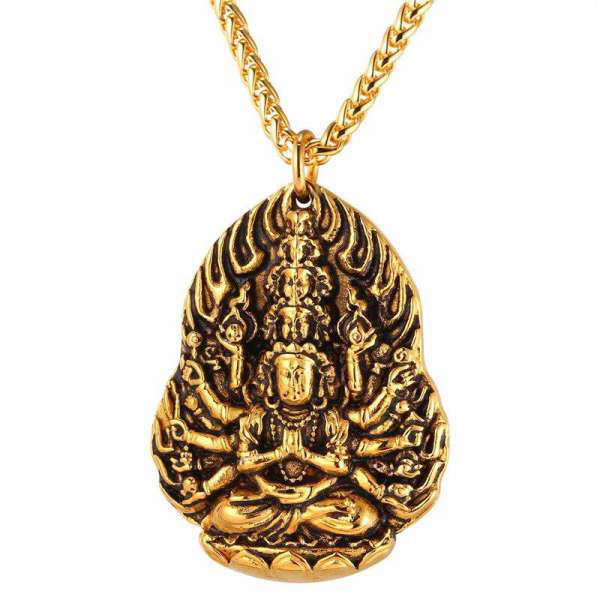 Buddha pendant
Avalokitesvara meditation
Livraison Offerte
Pendant necklace representing Avalokitesvara, the Buddha of compassion.
Convey your altruistic values ​​by wearing this fabulous Buddha necklace.
Stainless steel 316L : does not blacken, resists chlorine
No Form of Discomfort on your skin
Quote from the Buddha: "Good is the action which brings no regret and the fruit of which is greeted with joy and serenity."