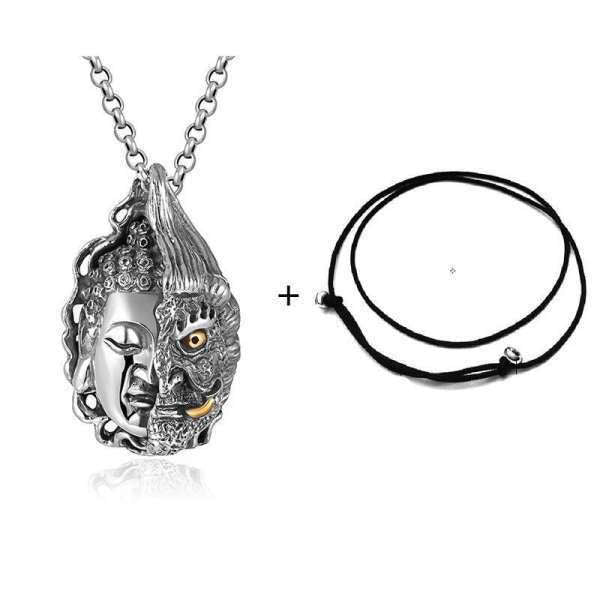 Sterling silver Buddha pendant
Face of the Buddha and the Devil
Livraison Offerte
Sterling silver pendant representing the face of the Buddha grabbed by that of the Devil. T wing of the chain (also in solid silver) of your choice.
Sterling Silver : 925 Sterling Silver
No Form of Discomfort on your skin
Quote from the Buddha: " If hatred responds to hatred, how will hatred end ?."