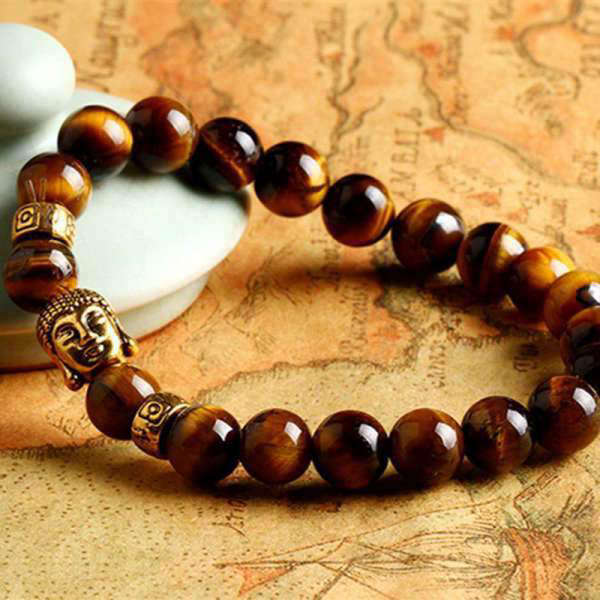 Buddha Bracelet
Tiger Eye
Livraison Offerte
Recognized for their protective properties that ward off negative waves, discover our Tiger Eye Buddha bracelets.
This Tiger Eye Buddha Bracelet helps balance Yin and Yang by promoting your concentration.
• 19cm
• Natural stone
• No discomfort on your skin
• Careful details
• Standard delivery FREE
Quote from the Buddha:
"Any conquest generates hatred because the vanquished remains in misery. He who remains peaceful, having abandoned any idea of ​​victory or defeat, remains happy. "