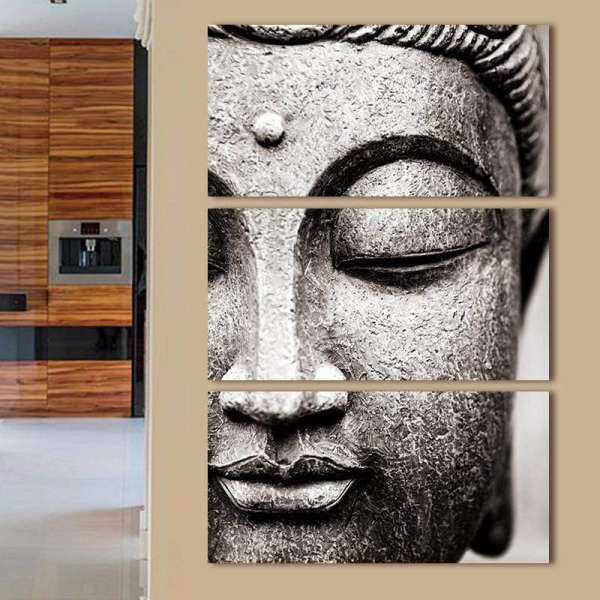 Buddha Painting
Carved Buddha Face
Livraison Offerte
Table with the effigy of the face of the meditation Buddha separated into 3 parts to create a calming effect.
• "Canvas" printing : world reference quality giving a painting canvas look.
• Lightweight: A nail is enough to hang it anywhere.
• Extremely precise color rendering, without reflections.
• Cotton and linen to obtain a perfect canvas.
• Delivered without frame, canvas only.
• Standard delivery FREE.
Quote from Buddha: "A conscience troubled by desire cannot be released; and a wisdom troubled by ignorance cannot develop."