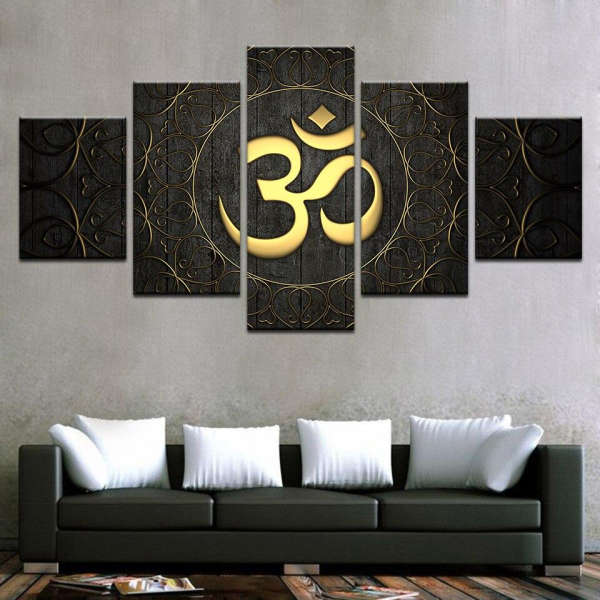 Buddha painting
golden OM symbol
Livraison Offerte
Table representing the symbol OM (Om̐, Aum,
ॐ) surrounded by gilding on a black wooden wall.
The symbol OM represents the past, the present and the future at the same time.
"Canvas" printing:

world reference quality giving a painting canvas look.

Lightweight: A nail is enough to hang it anywhere.

Extremely precise color rendering, without reflections.

Cotton and linen to obtain a perfect canvas.

Wooden frame available or not (your choice).

Standard delivery FREE.
Quote from Buddha: "

Of the one who conquered a thousand thousand men in the battle and of the one who conquered himself, it is the latter who is the biggest winner.

"