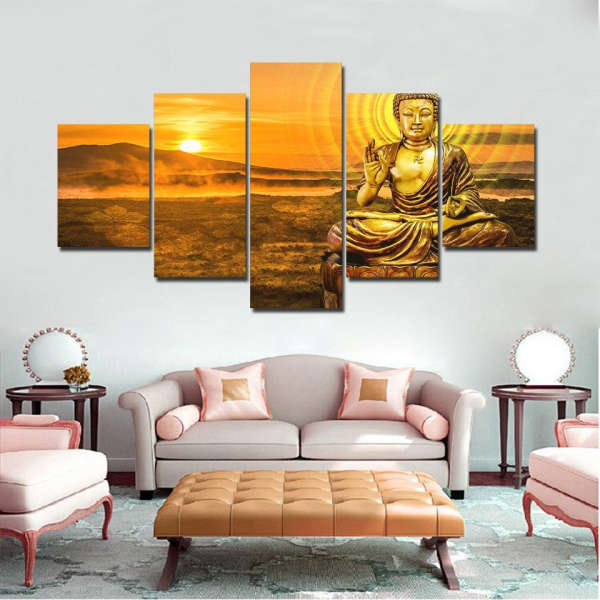 Buddha painting and golden teacher
Livraison Offerte
Painting representing a golden statue of the teaching Buddha performing the teaching mudra seated in the lotus position, with his back to a valley.
The teaching Buddha is considered by Buddhists to be the one who transmits wisdom, understanding and the fulfillment of destiny.
"Canvas" printing:

world reference quality giving a painting canvas look.

Lightweight: A nail is enough to hang it anywhere.

Extremely precise color rendering, without reflections.

Cotton and linen to obtain a perfect canvas.

Wooden frame available or not (your choice).

Standard delivery FREE.
Quote from Buddha: "

Better to defeat yourself than to win a thousand battles. Then the victory is yours. It cannot be taken back from you, nor by the angels neither by demons, neither by paradise nor by hell.

"