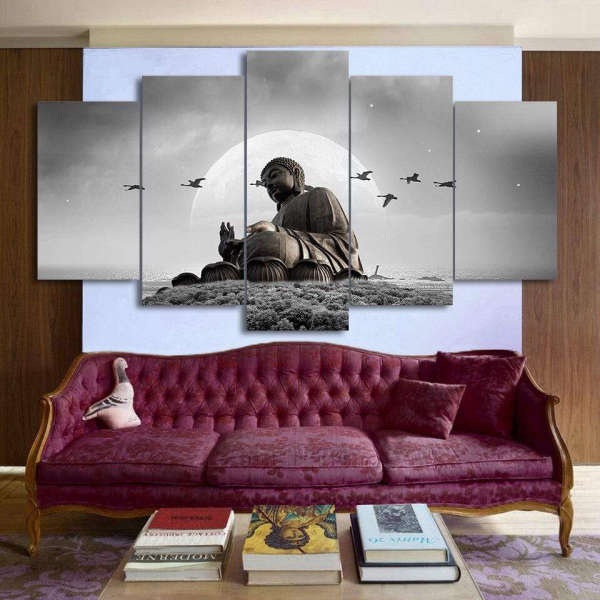 Buddha painting
Crane protection Buddha
Livraison Offerte
Zen painting with the effigy of the Protection Buddha surrounded by a wild crane. His raised right hand symbolically represents a protective shield against negative energies.
• "Canvas" printing : world reference quality giving a painting canvas look.
• Lightweight: A nail is enough to hang it anywhere.
• Extremely precise color rendering, without reflections.
• Cotton and linen to obtain a perfect canvas.
• Wooden frame available or not (your choice).
• Standard delivery FREE.
🙏 See the size guide if you are not sure which size to order. 🙏
Quote from Buddha: "

One should never blame the belief of others, this is how one does not harm anyone. There are even circumstances where the we must honor in others the belief that we do not share.

"