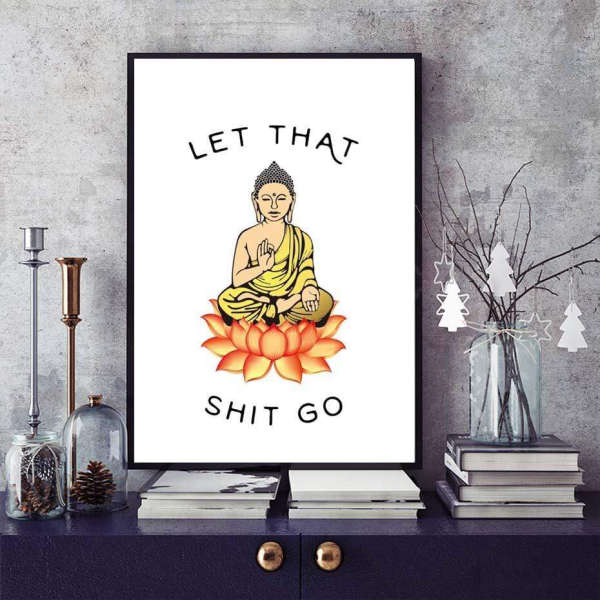 Buddha painting
Humorous quote
Livraison Offerte
Hand painted picture of the teaching Buddha seated on a lotus flower with a humorous quote "LET THAT SHIT GO".
• "Canvas" printing: world reference quality giving a painting canvas look.
• Lightweight: A nail is enough to hang it anywhere.
• Extremely precise color rendering, without reflections.
• Cotton and linen to obtain a perfect canvas.
• Delivered without frame, canvas only.
• Standard delivery FREE.
Quote from Buddha: "It is by faith that one can cross the currents. And it is by wisdom that one obtains purity."