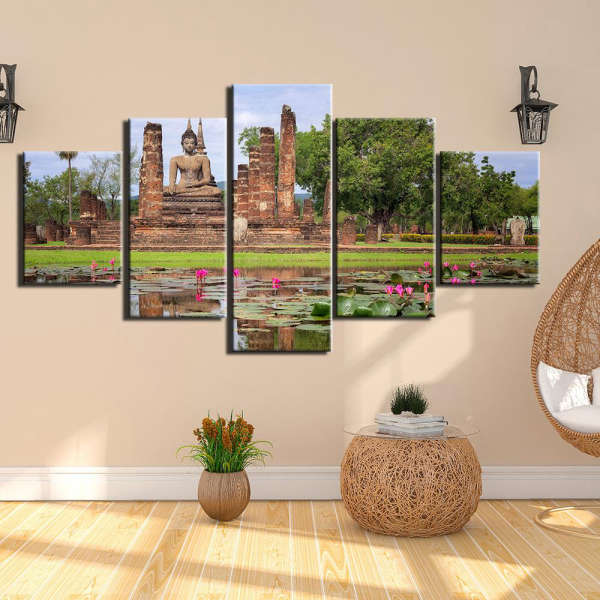 Buddha painting
call of the earth water lilies
Livraison Offerte
Painting of a photograph of a statue of the Buddha calling to the earth in front of a pond filled with blooming water lilies.
The posture of the call to the earth represents the moment when the Buddha calls him to witness his enlightenment.
"Canvas" printing:

world reference quality giving a painting canvas look.

Lightweight: A nail is enough to hang it anywhere.

Extremely precise color rendering, without reflections.

Cotton and linen to obtain a perfect canvas.

Wooden frame available or not (your choice).

Standard delivery FREE.
Quote from Buddha: "

Our house, our children do not belong to us, nor even our own body. They are simply allocated to us for a time and we must treat them with care and with respect.

"