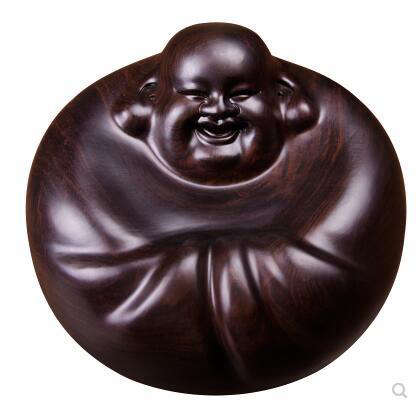 Laughing Buddha
round sandalwood statue
Livraison Offerte
Statue of the Buddha
Laughing Buddha hand-carved in black sandalwood.
The laughing Buddha, an absolute symbol of the joy of life and wealth is represented here with an enormous round belly like a paperweight.
Materials: Natural black sandalwood

Dimensions: according to model

Standard delivery FREE
Quote from the Buddha: "

In life we ​​cannot escape change or loss. Freedom and happiness are measured by the flexibility and ease with which we welcome the change.

"
.