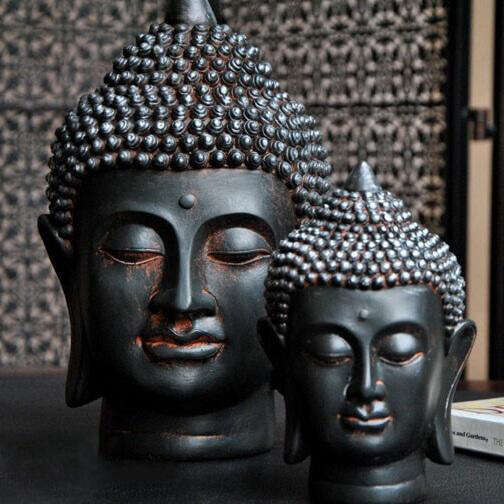 Buddha statue
bust Shakyamuni black clay
Livraison Offerte
Statue of the bust of Buddha Siddhartha Gautama, hand carved in natural black clay.
Shakyamuni represented here with eyes closed in meditation will undoubtedly bring zen and serenity to your interior.

Materials: Natural eco-responsible clay

Carved and hand painted

Standard delivery FREE
Quote from the Buddha: "

Do not strive for perfection in such a changing world. Instead, perfect your love.

"
.