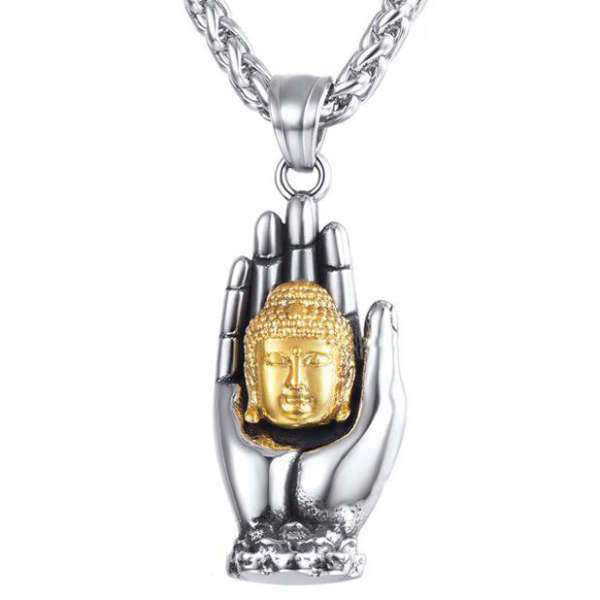 Buddha pendant
Hand of the Buddha
Livraison Offerte
Pendant necklace representing a hand in meditation supporting the head of the Buddha in the palm of the palm.
Convey your values ​​of wisdom by wearing this fabulous Buddha necklace.
Stainless steel 316L : does not blacken, resists chlorine
No Form of Discomfort on your skin
Quote from the Buddha: "The mind is difficult to control and unstable. It runs wherever it wants. It is good to dominate it. The tamed mind ensures happiness."