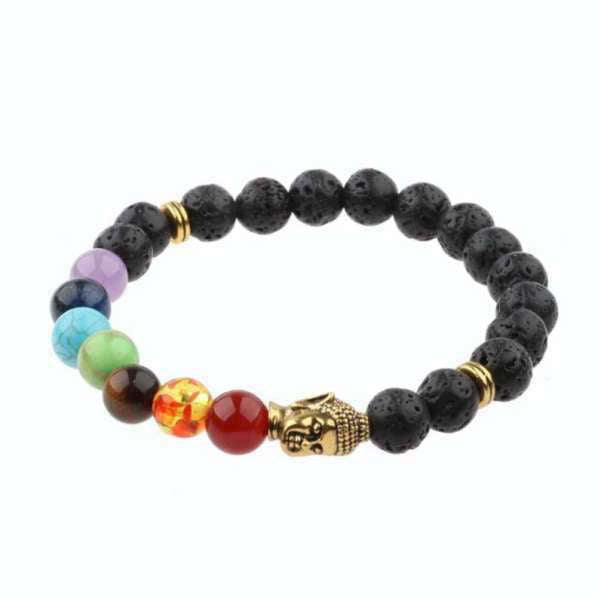 Buddha Bracelet
7 Chakras
Livraison Offerte
Magnificent bracelet representing the face of the Buddha as well as the 7 healing Chakras.
Strengthen your vital, intellectual, mental, physical or spiritual energy.
• Natural stone
• Size: 17cm
• No discomfort on your skin
• Careful details
• Standard delivery FREE
Quote from the Buddha: "One should not blame the belief of others, this is how one does not harm anyone. There are even circumstances where one should honor in others the belief that we do not share. "