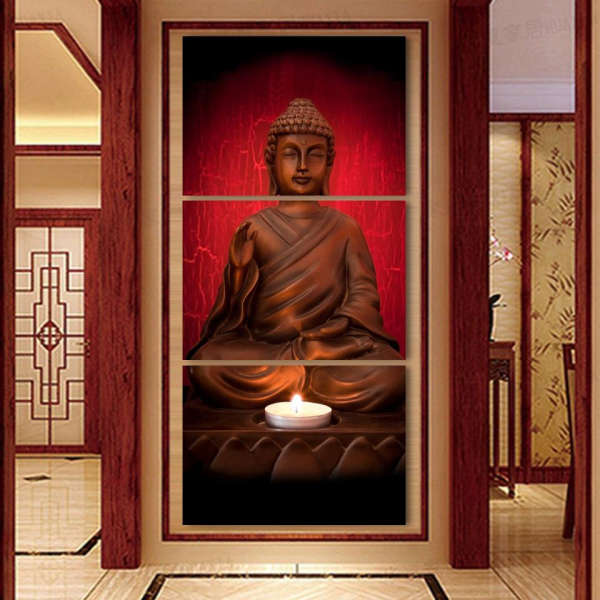 Protective Buddha painting and Lotus candleholder
Livraison Offerte
3-piece painting (triptych) of the protective Buddha seated on a Lotus flower candle holder.
The protective Buddha is considered to be the one who repels bad energies thanks to his raised right hand symbolizing a shield.
"Canvas" printing:

world reference quality giving a painting canvas look.

Lightweight: A nail is enough to hang it anywhere.

Extremely precise color rendering, without reflections.

Cotton and linen to obtain a perfect canvas.

Wooden frame available or not (your choice).

Standard delivery FREE.
Quote from Buddha: "

May no one, out of anger or hatred, wish another person harm.

"