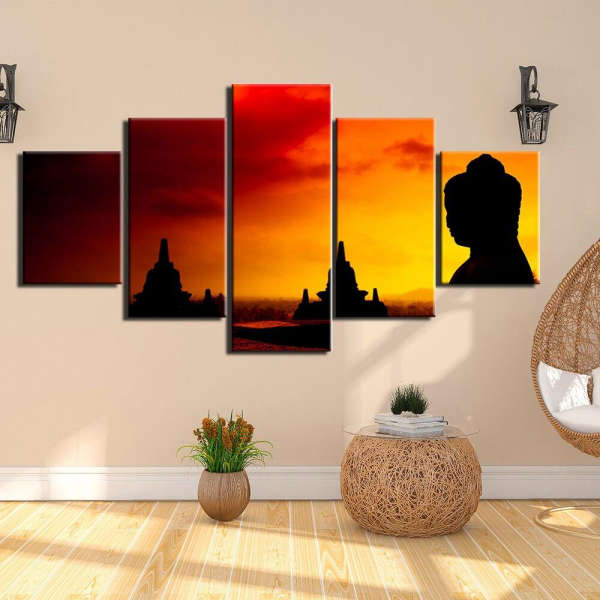 Buddha painting and shadow of Buddha Bagan
Livraison Offerte
Table of a photograph of Bagan showing two Buddhist temples and the shadow of a Buddha statue during a sunset.
The Kingdom of Bagan in Burma is an incredible place. There are more than 4000 temples, pagodas and stupas built between the 11th and 12th centuries.
"Canvas" printing:

world reference quality giving a painting canvas look.

Lightweight: A nail is enough to hang it anywhere.

Extremely precise color rendering, without reflections.

Cotton and linen to obtain a perfect canvas.

Wooden frame available or not (your choice).

Standard delivery FREE.
Quote from Buddha: "

Thanks to his determination, his attention, his moderation and his self-control, the sage creates an island that no tidal wave would know submerge.

"