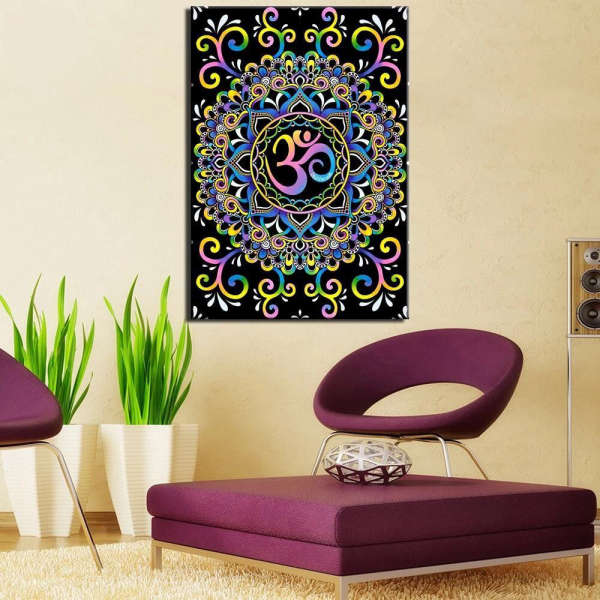 Buddha painting by OM multicolored mandala
Livraison Offerte
Design table of the OM symbol (
ॐ, Aum,

Om̐) drawn by hand in the style of a mandala.

OM is the timeless symbol. He is what has been, what will be and what is.
"Canvas" printing:

world reference quality giving a painting canvas look.

Lightweight: A nail is enough to hang it anywhere.

Extremely precise color rendering, without reflections.

Cotton and linen to obtain a perfect canvas.

Wooden frame available or not (your choice).

Standard delivery FREE.
Quote from Buddha: "

Put yourself in other people's shoes. If you succeed, you will no longer be able to harm others.

"