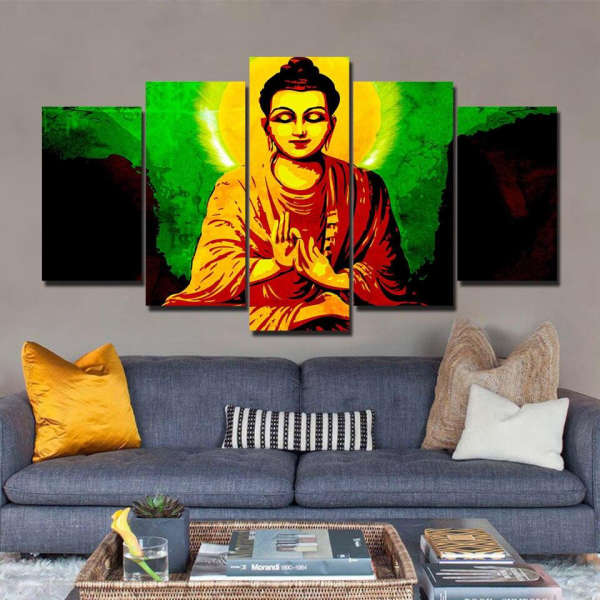 Buddha Painting
Dharmachakra green and yellow
Livraison Offerte
Painting representing the Buddha performing the Dharmachakra mudra.
This mudra is surely one of the most famous, it symbolizes the starting of the wheel of the law.
"Canvas" printing:

world reference quality giving a painting canvas look.

Lightweight: A nail is enough to hang it anywhere.

Extremely precise color rendering, without reflections.

Cotton and linen to obtain a perfect canvas.

Wooden frame available or not (your choice).

Standard delivery FREE.
Quote from Buddha: " The mind is difficult to control and unstable. It runs wherever it wants. It is good to dominate it. The tamed mind ensures happiness. "