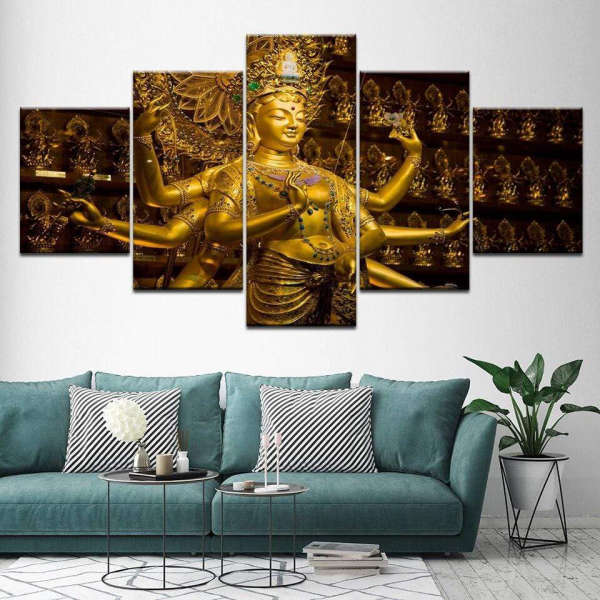 Buddha Painting
Avalokitesvara Compassionate Buddha
Livraison Offerte
Decorate your interior with this painting with the effigy of Avalokitesvara, the Buddha of compassion.
Convey your altruistic values ​​with this fabulous Buddha painting.
• "Canvas" printing: world reference quality giving a painting canvas look.
• Lightweight: A nail is enough to hang it anywhere.
• Extremely precise color rendering, without reflections.
• Cotton and linen to obtain a perfect canvas.
• Wooden frame available or not (your choice).
• Standard delivery FREE.
🙏 See the size guide if you are not sure which size to order. 🙏
Quote from the Buddha: "A single word that does good is better than a hundred thousand speeches that are useless."