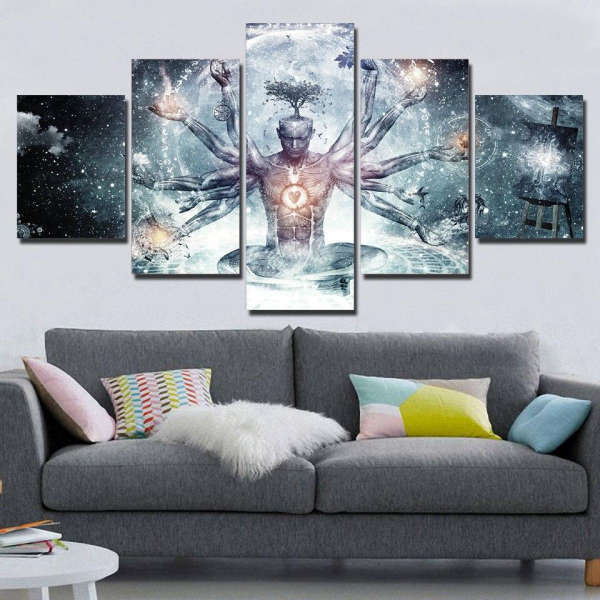 Buddha painting
Avalokiteshvara Tree of life
Livraison Offerte
Painting representing the Bodhisattva Avalokiteshvara whose skull lets out the tree of life, seated in the lotus position in the cosmos.
His large number of arms is very symbolic. They represent its ability to react in all situations for the happiness of living beings.
"Canvas" printing:

world reference quality giving a painting canvas look.

Lightweight: A nail is enough to hang it anywhere.

Extremely precise color rendering, without reflections.

Cotton and linen to obtain a perfect canvas.

Wooden frame available or not (your choice).

Standard delivery FREE.
Quote from Buddha: "

Of the one who conquered a thousand thousand men in the battle and of the one who conquered himself, it is the latter who is the biggest winner.

"