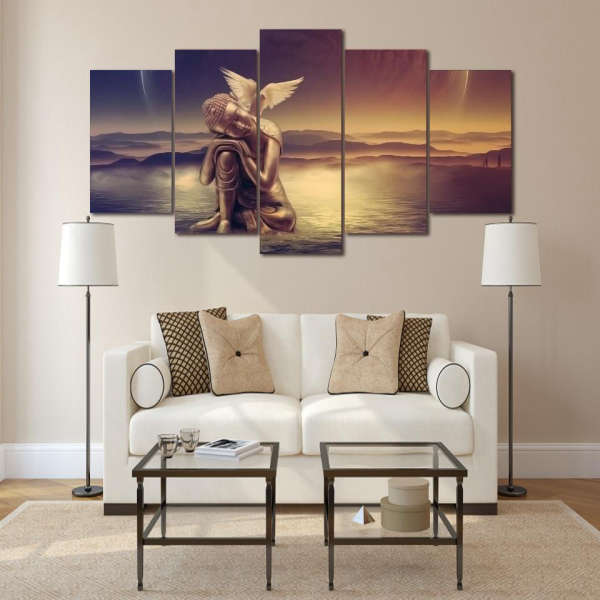 Table Buddha
at rest golden and white dove
Livraison Offerte
Painting with the effigy of the golden Buddha at rest in a misty desert with a white dove on the shoulder.
The Buddha at rest, which means letting go of everyday problems, is perfectly associated with the white dove, the universal symbol of peace.
"Canvas" printing:

world reference quality giving a painting canvas look.

Lightweight: A nail is enough to hang it anywhere.

Extremely precise color rendering, without reflections.

Cotton and linen to obtain a perfect canvas.

Wooden frame available or not (your choice).

Standard delivery FREE.
Quote from Buddha: "

Victory breeds hatred, defeat breeds suffering. The wise man seeks neither victory nor defeat.

"