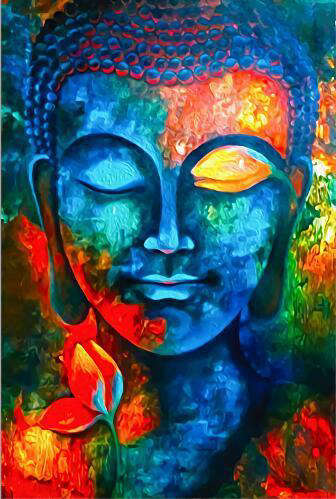 Buddha Painting
Abstract Art Face of the Buddha
Livraison Offerte
Large-format abstract art painting representing the face of the Buddha hand painted in meditation.
• "Canvas" printing : world reference quality in the world giving a painting canvas appearance.
• Lightweight: A nail is enough to hang it anywhere.
• Extremely precise color rendering, without reflections.
• Cotton and linen to obtain a perfect canvas.
• Delivered without frame, canvas only.
• Standard delivery FREE.
Quote from Buddha: "He who indulges in clear meditations quickly finds joy in all that is good. He sees that riches and beauty are impermanent and that wisdom is the most precious jewels. "