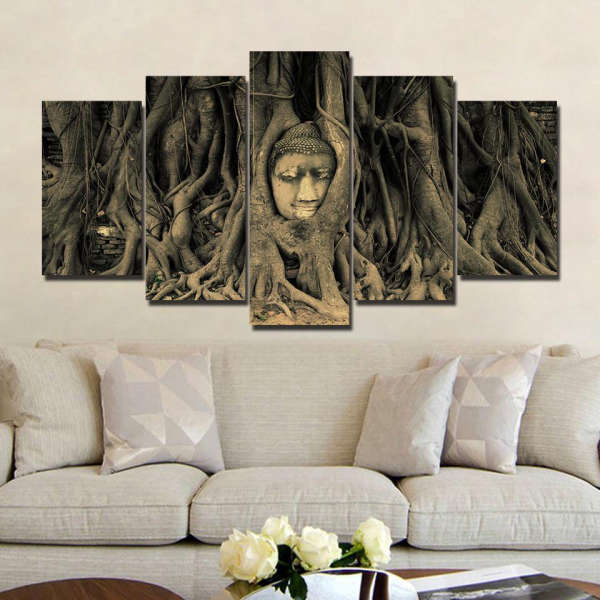 Buddha Painting
Bodhi Tree
Livraison Offerte
Painting of a photograph of the Bodhi tree where the head of a Buddha statue is taken from the roots.
It is said that this head was collected by the Bodhi tree of the Wat Phra Mahathat temple following the attack by the Burmese in 1767.
"Canvas" printing:

world reference quality giving a painting canvas look.

Lightweight: A nail is enough to hang it anywhere.

Extremely precise color rendering, without reflections.

Cotton and linen to obtain a perfect canvas.

Wooden frame available or not (your choice).

Standard delivery FREE.
Quote from Buddha: "

Man, who strives to pluck pleasures like flowers, is seized by death which will carry him away like an overflowing torrent sweeps away a sleeping village .

"