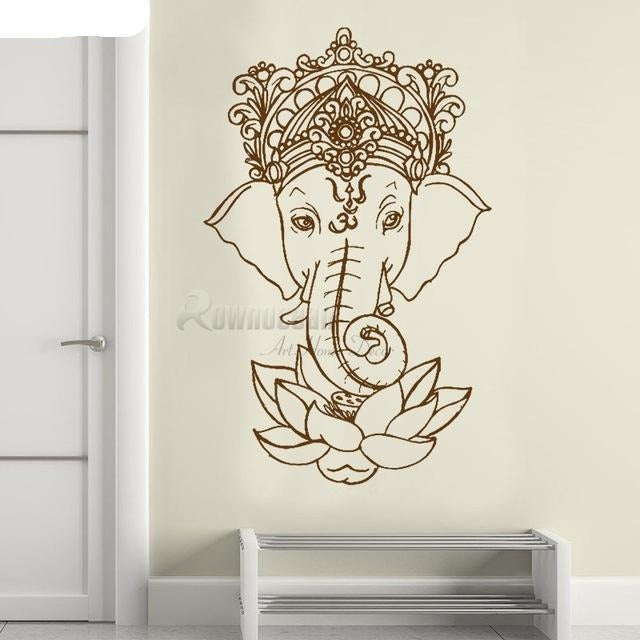 Buddha Sticker
Ornament
Livraison Offerte
Stick this ornament buddha sticker and incorporate the sky elephant into your room
Decorate your favorite surface with this sticker. Our all-surface buddha stickers are loved by our customers. This decal brings energy and excitement when viewed. Its design reminds us of the world of Buddhism. Easy to stick, our Buddha stickers have high performance transparent adhesive surfaces.
What a wonderful elephant is represented on this sticker

?

Of course, this is Ganesh, the Buddhist gods of success, happiness and joy. Those who want to grow personally should instead choose the vermilion color Ganesh (orange tint). Vermilion represents the spiritual entry of humanity and the gradual opening of the millennial lotus flower petal.
Dimension: 57x90 cm

High quality adhesive vinyl

Stickers made in one piece

High precision laser cutting

Suitable for any type of surface

Does not leave traces (even after several years)

FREE STANDARD DELIVERY 🎁